Nicola Beswick, financial adviser, and chair of the Pro Bono Financial Advice network, speaks to how taking on one pro-bono case a year can help give back to the community
Nicola Beswick
Going through financial hardship during a medical crisis is often a challenging experience, especially for those who do not have access to a financial planner.
That's why TAL is a proud partner and supporter of the Pro Bono Financial Advice Network (PFAN), helping connect financial advisers with Australian's in need.
We spoke to Nicola Beswick, financial adviser and chair of the Pro Bono Financial Advice Network, on how taking on one pro-bono case a year is not only a rewarding experience, but can help give back to the community.
How does PFAN support clients and the community?
Financial advisers play an invaluable role in helping clients be financially prepared if they find themselves going through a crisis. PFAN was established to help bring together those who can't ordinarily afford financial advice, with an adviser that is willing to assist them free of charge at a time of need – most commonly, individuals living with Multiple Sclerosis (MS).
PFAN has a strong affiliation with MS Limited and MS Australia, who send through referrals from clients who have been impacted with MS and are experiencing emotional and financial stress.
The way that advisers can give back can range from having a general chat with a client or delivering more comprehensive advice (i.e. a full statement of advice). As we know, each customer is different in nature and therefore as financial advisers, the advice we deliver is tailored.
Sometimes, we just need to point clients in the general direction of budgeting or cash flow so that they can set themselves up for when their condition becomes more debilitating.
Other client assistance may involve reviewing their superannuation statement and pointing out the key things that they need to be aware of. For example, insurance, which we know is very important for everyone, but particularly so for somebody who has been diagnosed with an illness. Making sure these individuals are aware of what types and levels of cover exist is imperative to ensure they don't lose it or they understand what they may be able to claim, at an appropriate time.
How does Pro Bono Financial advice help change someone's life for the better?
The knowledge and experience that we have as advisers can really make a huge difference in people's lives. I have helped a few clients through the PFAN process over the years, and it's the small things, like not knowing they have an insurance policy in their superannuation account that they can claim – that can completely change the direction of their life and living with their condition.
Many of these clients can challenge our skill levels in positive ways such as increased empathy and client care. Supporting them is such a great way to expose ourselves to the positive work we can do.
It truly is rewarding and provides that feel-good factor, knowing you have made a difference.
How can advisers get involved?
We want to make the process as easy as possible for both the client and our PFAN advisers, so all we ask is that you take on only one referral a year.
During the referral process, the customer provides information about their needs and are told what to expect in the pro-bono advice process. These referrals are then passed onto the adviser who agrees to assist, so they have a good understanding of their client needs prior to their meeting.
Our goal over the next 12 months is to grow our trusted network of advisers, so we can branch out to other charities and look to give back to those not only suffering with MS, but a whole range of illness and disabilities, making financial advice more accessible for all.
As an advice community we are in a position where we can give back, but we can't do that without your help.
More Information
If you'd like to learn more about the Pro Bono Financial Advice Network or to get involved, visit www.probonoadvice.com.au or email support@probonoadvice.com.au.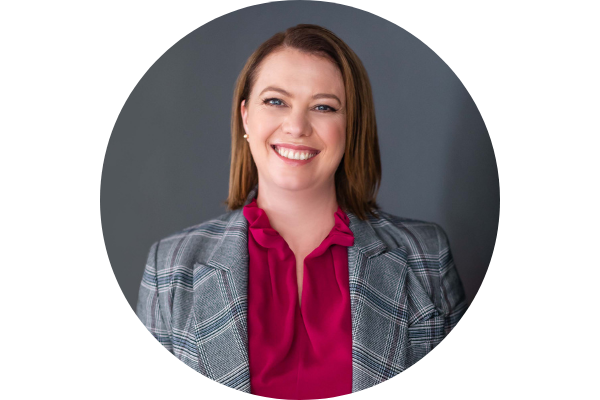 Nicola Beswick, financial adviser and chair of the Pro Bono Financial Advice Network
Disclaimer
Pro Bono Financial Advice Network is a registered not for profit public company ACN 603 462 040 which is not related to TAL Life Limited and is not a part of the TAL Dai-Ichi Life Australia group of companies.