Accelerated Protection Total and Permanent Disability (TPD) Insurance
A flexible approach to TPD, that adapts as your client's needs change
TAL Adviser Centre
Register as an Adviser with TAL. Raise new quotes, search for clients, access product information and more.
Login to TAC
Key Features
Three definitions with limits up to $3 million
Flexible structuring options: stand alone, attached, linked or superlinked
Cover increases of up to $200,000 without underwriting when a major life event occurs
Financial planning benefit up to $5,000
Eligible for Health Sense discount
At the heart of our TPD insurance is giving you and your clients control over their cover so it best suits their circumstances and the potential impact of disability. We've built in a range of definitions – Own, Any or Activities of Daily Living – that you can tailor to their needs.
And there's flexibility in how TAL's TPD cover works with your clients as their lives change, including a Guaranteed Future Insurability Benefit for cover increases up to $200,000 without underwriting.
The Health Sense discount is available too, rewarding your clients for a healthy BMI with savings of up to 15%.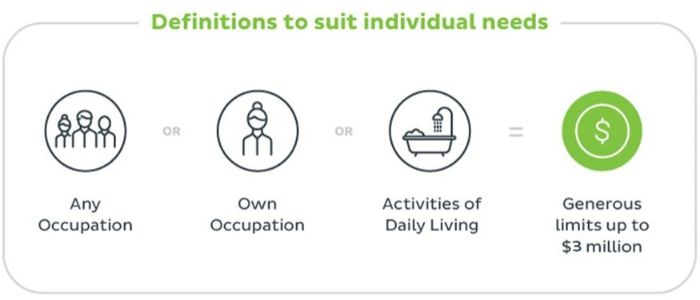 This page contains a summary of some of the features of the product (some of which may not be available depending on the cover selected and individual circumstances) and is not a substitute for reading the Product Disclosure Statement and Policy Document, which contains information about the terms, conditions, limits and exclusions that apply.
Flexibility, innovation, great value
How our award-winning Accelerated Protection works for you and your clients

Designed for flexibility
Mix and match a range of products and features to best suit the needs of every client.
Simple rewards for healthy clients
Clever features like our popular TAL Health Sense discount.
We're there when it matters
Every week we pay over $52m in claims.*
For a summary 

of the Accelerated Protection TPD insurance product,

download a client fact sheet

.
Find out more
Together, we're encouraging healthy lifestyles
Introducing our TAL Health Sense Discount. Rewarding your customers with up to 15% discount on their Life, TPD or Critical Illness policy.
Find out more
Recognition for our excellence in product and service support