TAL Risk Academy
Trusted education, tangible results
Continuing Professional Education for Financial Advisers
More than ever, up-to-date education from a trusted partner is essential. That's what you'll find at TAL Risk Academy.
All of our industry-aligned courses offer CPD hours, so you can grow your knowledge and skills with a comprehensive understanding of key topics.
With more than 110 live and on-demand courses for all knowledge levels, you can tailor your CPD training to align with your goals. Whether you're starting out in your career through the Professional Year, or you're a more experienced adviser, TAL Risk Academy can support your needs.
TAL Risk Academy allows you to easily plan and manage your CPD requirements with tailored learning pathways to build your skills. From industry change to challenging advice topics and everything in between, you can find the right support with TAL Risk Academy.

Wherever you are on your advice journey, join us in 2023 to take your know-how even further.
Why TAL Risk Academy?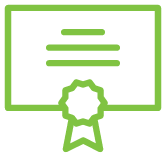 110+ Live and on-demand courses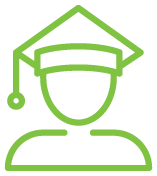 15,000+ Alumni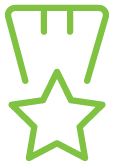 Average adviser course rating of 4.7 out of 5

135+ CPD hours available
You can help provide education support to disadvantaged young people
We'll continue to work with our charity partner, the Australian Business Community Network (ABCN), to help young Australians access quality education and reach their full potential.
Most of our courses are free, with the exception of the masterclasses. Your masterclass attendance fee is donated in full to our charity party, ABCN, and to date the advice community has helped us raise more than $800,000.
TAL Risk Academy Supports the ABCN Foundation
"These students are exceptional in their motivation and drive to succeed but, at the same time, they face significant barriers to achieving their goals. The TAL Risk Academy has absolutely supported them overcome those barriers."
- Phil Gardner, CEO of ABCN Foundation
A dedicated partnership with Deakin University
The TAL Risk Academy Educators provide support and course content as part of Deakin University's approved Financial Planning qualifications – Graduate Diploma of Financial Planning, Master of Financial Planning and FAS-approved bridging units. There is a 15% discount available to advisers who apply for the course through the TAL Risk Academy.
A leader in online learning, Deakin is as committed to thought leadership and outstanding education as we are. The university offers a range of flexible learning options, including intensive delivery modes, and will help you build a personalised course of study that ensures that previous experience and study is recognised. 
Get started with TAL Risk Academy and get the most from the program.
Access these handy resources and guides.