Our new Claims Hub aims to demystify and support the claims process
We're always looking for new ways to help you support your clients and to help them understand and value their cover. We understand that making a claim can be overwhelming for your clients at an already difficult time, so to assist in alleviating some of the uncertainty we recently launched our new Claims Hub.
The Claims Hub has been designed to educate your clients on what to expect when it comes to making a claim and to provide information around some common questions. The content is interactive and informative and has been designed to complement the service and knowledge of our experienced claims team.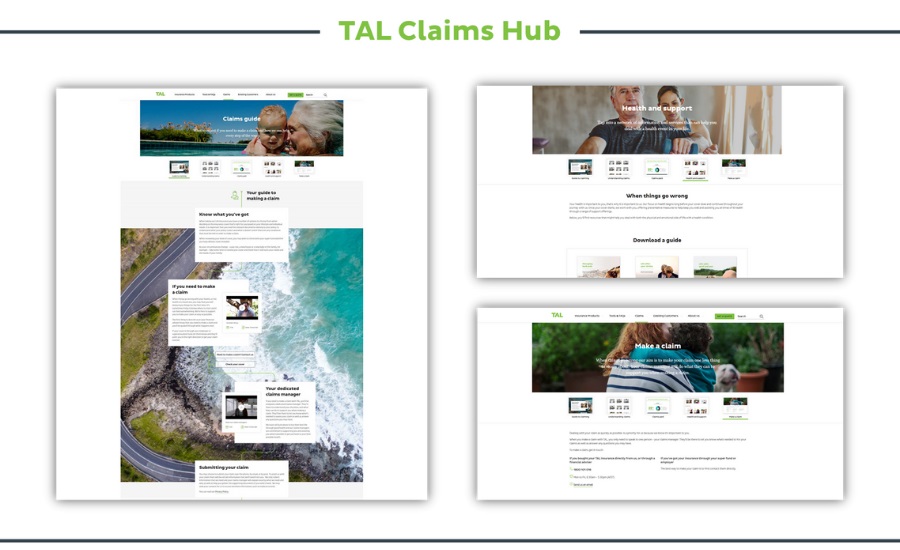 You and your clients have access to additional information and support, including:
An interactive guide to making a claim
Information on claims paid and the top reasons our customers have made claims
Overview of documentation required to make a claim for each cover type
Processing time-frames, aligned to our commitments under the FSC Life Insurance Code of Practice
Health and support resources
Short videos on frequently asked questions about claims & recovery support
Our Chief Claims Officer, Jenny Oliver, recognises making a claim is a challenging time in any claimant's life, and spoke about the importance of supporting you and your clients to help address some of those challenges and provide added clarity and confidence during claim time.
"Adding to TAL's continuous claims improvement program, which aims to simplify all processes and provide certainty for our customers, the Claims Hub offers a platform of resources to help navigate making a claim and improve our customers' experience.
"Paying claims is at the heart of what we do. The Claims Hub adds an additional layer of education for our customers, providing them with easy-to-digest information and guidance around our products, the claims process and how to look after their health and wellbeing during claim time," Oliver said.