Supporting your clients impacted by bushfires
We're offering premium waivers for our customers who are directly impacted by the bushfires or part of the front-line volunteer firefighting efforts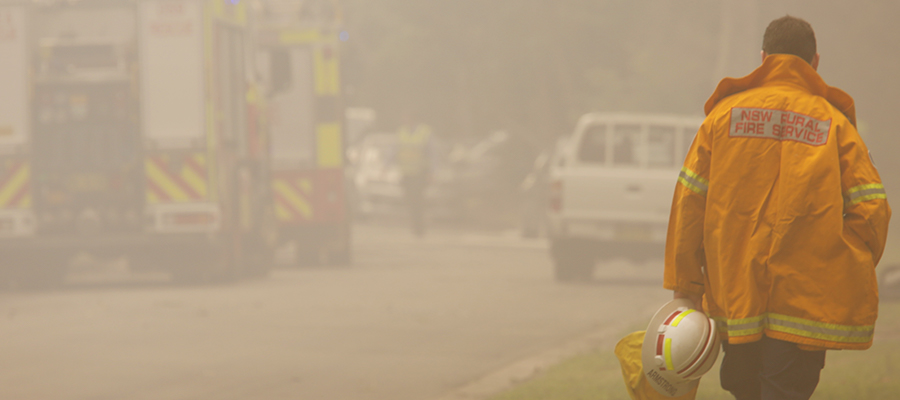 As the devastating bushfires continue to burn throughout parts of our country, we know some of our customers are doing it tough. We want to make sure that those who have been directly impacted know they can continue to rely on us for support while they focus on protecting their homes, communities, businesses, livestock and wildlife from these unprecedented fire conditions.

Premium relief for up to three months

To ensure our TAL & Asteron Life customers and their families who are directly impacted by the bushfires can maintain the life insurance cover they need, and to provide some financial relief during this difficult time, we're offering a premium waiver for up to three months to those who qualify for the Federal Government's Disaster Recovery Allowance or Payment. This is in addition to the Financial Hardship Policy support we have been able to offer customers since November 2019.

While the immediate focus should be on the safety of themselves and their loved ones, when they're able, your clients can call our Customer Service team on 1300 209 088 to lodge their premium waiver application.

Alternatively, you can contact your BDM, or the Adviser Service Centre on 1300 286 937 to discuss your client's application on their behalf. Applications can be lodged up until 31 March 2020.

We recognise that in these challenging conditions there will be unique circumstances – so I encourage you to contact your BDM for assistance with any specific queries.

Help for those on the front line

We also recognise the heroic efforts and personal sacrifice of those who are on the front line fighting fires in a voluntary capacity – if any of your clients are part of the volunteer fire organisations and taking unpaid leave from their regular employment to assist, please contact us to discuss how we can support them.

Supporting bushfire claims

We are also ready to handle any claims resulting from the bushfires over the coming days, weeks and months. Our teams are already managing some of these calls and are committed to ensuring these claims are dealt with pragmatically and efficiently, especially where personal paperwork may have been mislaid, delayed or destroyed. We are also ensuring that your clients are aware of our grief support offering through Assure Programs.

Other ways we'll be there for your clients

We'll be dedicating extra resources to support your clients impacted by the bushfires over the coming weeks and months with initiatives such as:

Replacing lost policy documents without evidence or cost to your clients
Monitoring lapses and/or dishonour in fire-affected areas, as we know there may be delays of unavailability of communications and mail services
Pro-actively communicating with customers who are located in bushfire-affected local Government areas to offer our support and to provide information on where they can go for assistance with their policy when they're able to.

We're here to help

We have all watched the media in disbelief as these unprecendented conditions have unfolded, and some of you may have even had to deal with the bushfires first-hand. I'm sure you'd agree that the outpouring of support across the country, and the world, has been welcome and inspiring – it's often times like these that we see people and our community at their best.

These days, weeks and months will be difficult for many Australians as we rebuild our communities, and we'll be there to support wherever we can – starting with a corporate donation of $200,000 through the TAL Community Foundation to the Red Cross Disaster Relief and Recovery fund. We're also matching donations made to bushfire-related charitable organisations by TAL staff up to $50,000.

If you'd like to discuss the premium waiver, or any other support we can provide you and your clients, please don't hesitate to contact your BDM or our Adviser Service Centre on 1300 286 937.