The TAL Risk Academy: A Year in Review
Innovating early drove uptake of Virtual Masterclasses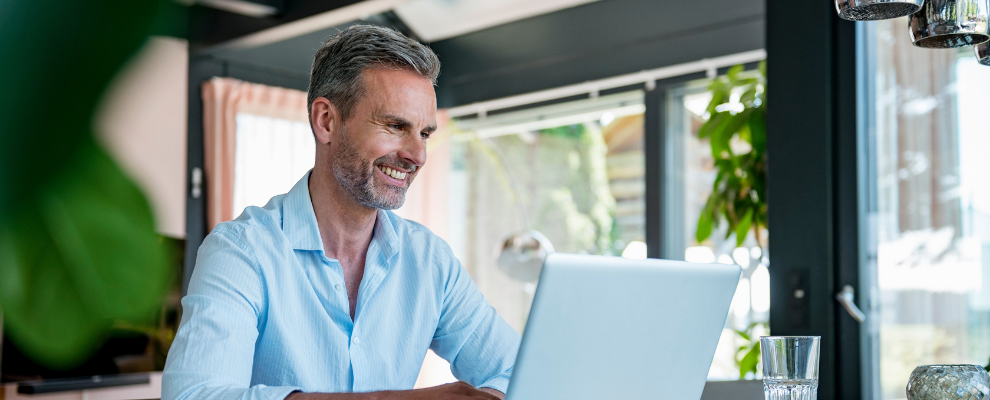 In a year like no other, TAL Risk Academy addressed the closure of live venues and quickly pivoted from its popular face to face Masterclasses to Virtual Classrooms. This rapid transition ensured that advisers could access a comprehensive learning program, that provided the same educational opportunities and quality of presentation as previous.
The change to Virtual Classrooms provided greater accessibility for advisers from rural areas and offered more flexibility to attend a range of online courses. TAL Risk Academy drew praise across the industry, attracting awards for the quality and accessibility of its courses*.
Unsurprisingly, with industry focus on the FASEA Exam in 2020, this proved a popular topic for TAL Risk Academy. It provided advisers with a variety of avenues to access exam learning modules, practice exam technique as well as focusing on the more difficult topics presented in the exam. If you're yet to sit the exam, register early here for our January Masterclasses, being held on 18/19 and 21/22 January 2021.
With over 40 Virtual Masterclasses held in 2020, advisers not only furthered their understanding of FASEA Exam requirements, they also extended their knowledge across Income Protection changes and the Essentials Workshop, with Ethics and Dilemmas Masterclass proving a popular choice.

COURSES GEARED TOWARDS NEW CODES OF ETHICS
With a focus on the Financial Planners and Advisers Code of Ethics, a range of courses were designed to support advisers to exercise their professional judgement in the best interests of their client. Course structure was guided by the values and standards of the Code. In addition to the highly successful Ethics and Dilemmas Masterclass, on-demand and webinar content were also available for advisers to learn at their own pace.
REACHING NEW AUDIENCES
TAL Risk Academy continued its partnership with the University Pathways program, offering access to a variety of unit credits and discounts with our partners Charles Sturt University, Deakin University and the University of New England. New professionals entering the advice industry accessed CPD hours for every course they attended with TAL Risk Academy – as did advisers new to the program and return users alike. If you're yet to enroll or attend a course, new advisers are always welcome to create an account by registering here.
CEMENTING THEIR REPUTATION THROUGH ONLINE PRESENCE
Usually known for their ability to connect with an audience, transitioning to online proved no barrier for David Glen and Scott Hoger in conducting the FASEA Exam Virtual Masterclass. And advisers echoed this sentiment stating 'I' (sic) always enjoy listening to Scott & David, great knowledge and insight! This was mirrored by similar feedback: "Keep up the great effort. Both Scott and David had great, engaging energy in their own unique ways!!!"
Yet, we know there's always areas to improve and we'd like to continue to hear from you. As a reminder, if you haven't already completed the Adviser Feedback Survey – your feedback and opinion is valued and will help inform the program in 2021. Have your say before the survey closes this Friday 11 December.
SUPPORTING THE COMMUNITY
With support of Risk Academy alumni, this year we raised more than $166,000 through our Masterclass series for our charity partner, The Australian Business and Community Network (ABCN). ABCN is a not-for-profit organisation connecting businesses with disadvantaged children to improve their education through mentor and partnership programs. Thanks to all the attendees that helped us achieve this.
If you don't have a TAL Risk Academy account yet, register here and you can start learning straight away – all of our courses earn you CPD hours. Enjoy exploring our on-demand library.
If you'd like more information or have any questions, click here or speak to your local Sales Development Manager.
Please get in touch if you have any questions, by contacting our Risk Academy team at riskacademy@tal.com.au.
Lastly, to everyone who has joined us at the TAL Risk Academy in 2020, thank you for your continued support, feedback and participation. We look forward to supporting the advice community again next year when we'll bring even more new courses and a fresh approach to our program in 2021.
*2020 Financial Standard Max Award winner 2020, in the category of Financial Education Campaign of the Year for our FASEA Exam Masterclass series; winner in The Australian Business Awards for training excellence 2020.