Meet the team - Dr Priya Chagan, General Manager of Health Services
What is your role at TAL?
In my role as General Manager of Health Services, I develop and lead the health proposition strategy which includes the delivery of prevention and support functions across all channels of the business.
What is your professional background?
I am a medical doctor by training with a specialty in occupational medicine. I started my medical career in the clinical world and transitioned to insurance medicine over ten years ago. I have always had an interest in business, so a few years ago, I also completed a Masters in Business Administration.
What role do you play in helping to support advisers to deliver value for their clients?
Advisers play an essential role in helping to protect the financial health of their clients through life insurance. Life insurance is in place to provide protection when health is impacted, so it makes sense that advisers have a key role to play in helping their clients be proactive about their health.
Ultimately, we know that helping advisers better understand our approach to health, means that they're able to deliver even greater value to their clients.
The Health Services team at TAL seek to enhance the health and wellbeing of customers at every stage of life, which is why we are involved across the value chain, keeping health at the core of all that we do.
This expert support – in particular at the time of underwriting and claims – helps advisers to understand their clients' complex medical and financial information. Our team analyses and interprets very detailed information which equips advisers to have better conversations with their clients on the reasons behind why decisions are made.
What are you most excited about in your role for the coming 12 months?
The past 12 months has been a very uncertain time with the outbreak of the global pandemic. Never has it been more important for Australians to actively think about their health and embrace preventative health.
For me, the next 12 months is about understanding how we can support the health and wellbeing of our customers and partners in a changing environment that is fast becoming the new normal. I think it's exciting how the world has adapted with the acceleration of digital technology and I'm looking forward to using this momentum to find new ways to help our advisers in supporting their clients.
Can you share something with us that you love doing?
I'm usually the first one up in my house, so I love the peace and quiet of having my cup of coffee while watching the sunrise.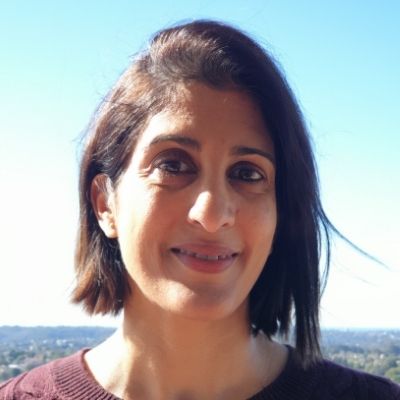 Priya