Is your website optimised for Google searches?
Over the past few months, our marketing experts have been visiting Business Partnership Program practices, reviewing their marketing and digital activities, and developing tailored marketing plans to help them grow their businesses.

Along the way, we uncovered some common opportunities: things you can use to maximise your online presence and improve the way users – and search engines – engage with your website.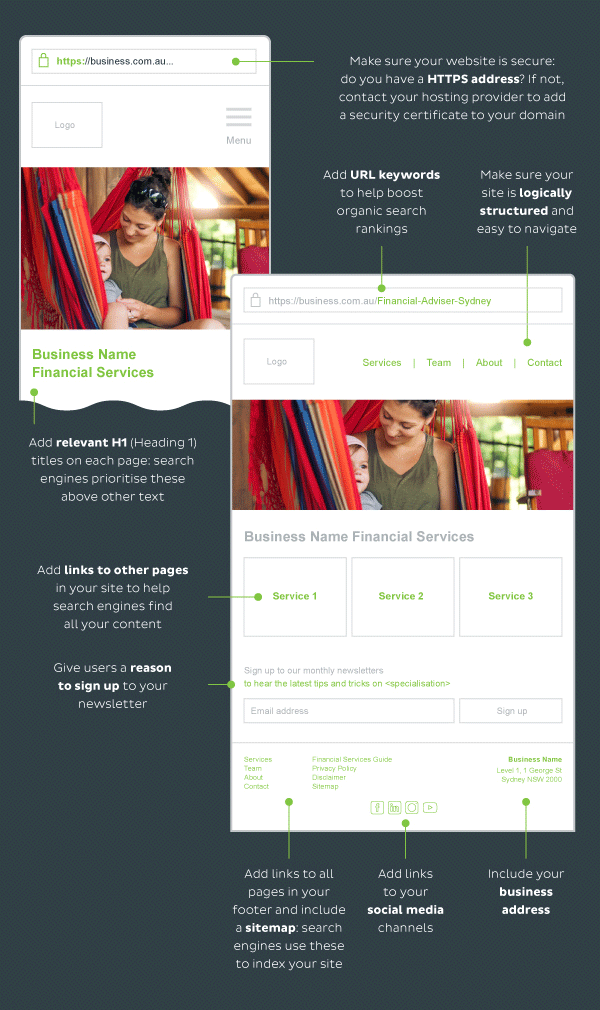 Make the most of your digital investment: our top tips for improving organic SEO.
For more information, please contact your local TAL sales team.